Parent Drop Off & Pick Up Policy
Parent Drop Off
Please drop students off between 8:15 am and 8:30 am.

Parents Enter the South Entrance and travel along the playground.

There will be two drop-off locations depending on traffic flow

The first location is at the front doors and the second location is at the 2nd/3rd-grade entrance.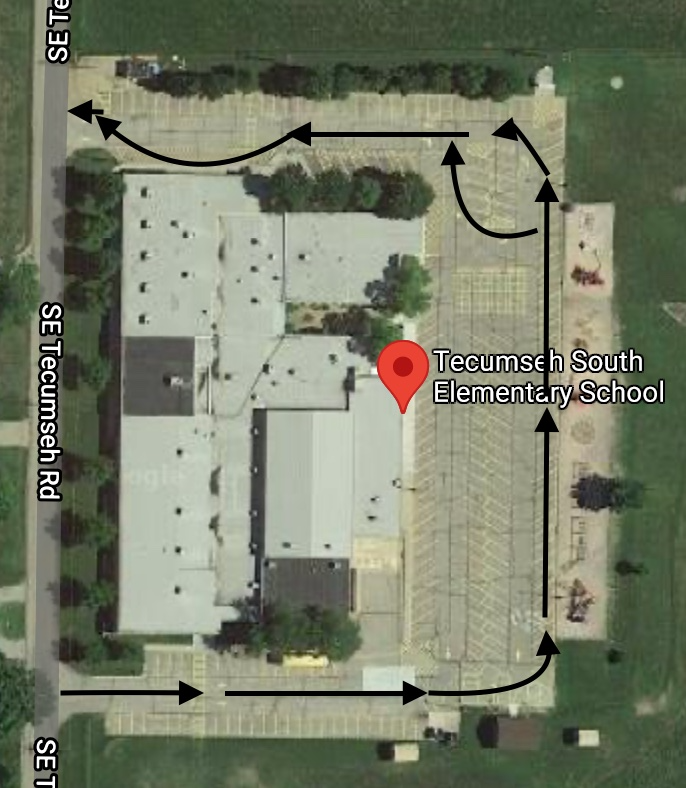 Parent Pick Up
Enter at South Entrance between 3:20 pm and 3:35 pm and travel along the playground.

Stay along the playground curb and proceed to the Northside. (Stay as close to the playground curb as possible when you are stopped behind the busses.)

Cars will line up in a single lane alongside the curb in front of the building.

Students will be dismissed at 3:25 pm.

Students should load from the curb, if possible.

Please park in a parking stall if you plan on exiting your vehicle.

Continue to move forward as the line moves, even if your child is close to your vehicle. This will allow other cars to move into position to pick up their children.