I will be at TUMC at 3rd and Tecumseh Road helping with lunches this week. I hope to be able to see a lot of families pull through our grab and go express lane. Check the pic for other sites, and remember that parents can pick up lunches without their kids being with them. Happy St. Patty's Day!

We will start serving grab and go lunches tomorrow, March 17, 2020, from 11:00 a.m. – 1:00 p.m. at Starlite Skate Rink, Eastgate, Tecumseh United Methodist Church and Shawnee Heights High School. Feeding sites are open to all students in all attendance areas.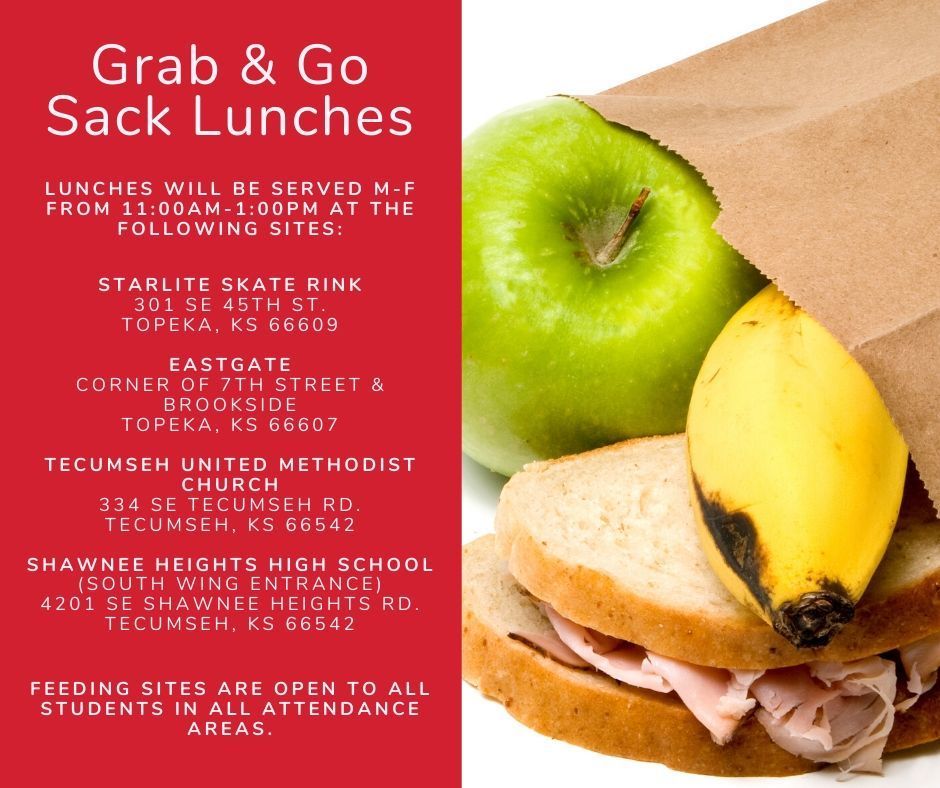 As of March 13, 2020, the Shawnee County Health Department has ordered all school districts in the county to suspend classroom & extracurricular activities. We have no decision on Boys and Girls Club programs at the moment and are awaiting guidance SCHD. We will keep you posted.
Start off spring break with some pancakes! Open until noon.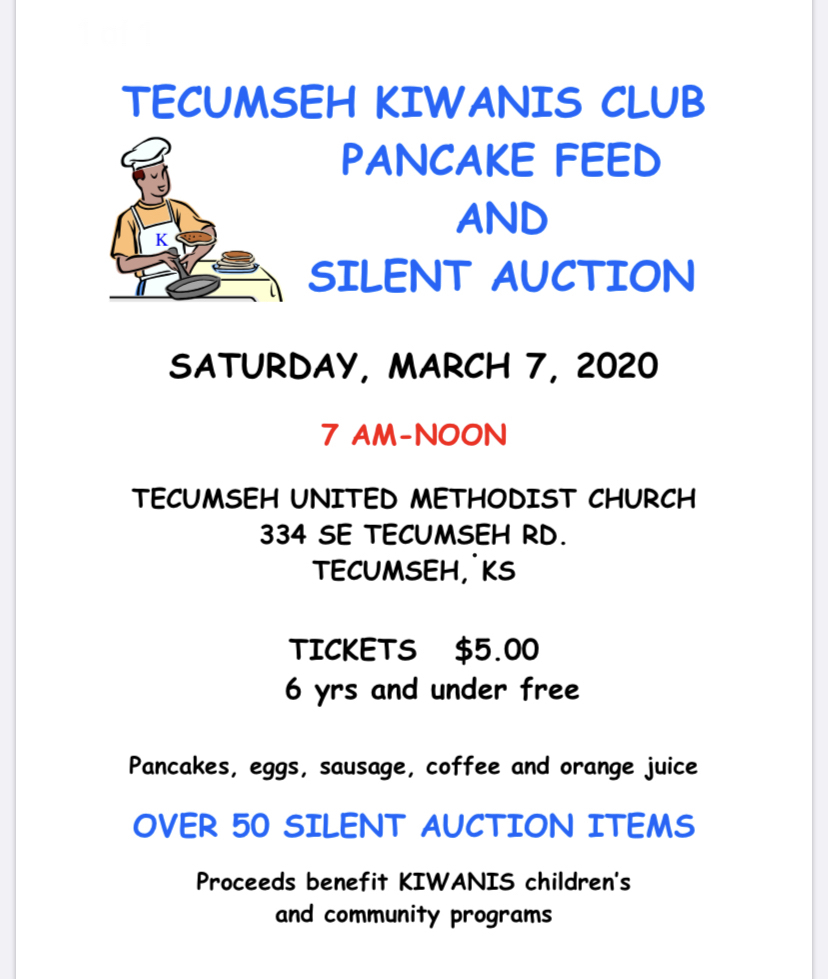 "Oh the Places You'll Go"....wear college shirts today!
Dr. Seuss Sock Day; favorite socks, crazy socks, or mismatched socks!
"I Can Read With My Eyes Shut", wear a shirt someone can read or dress WACKY! Examples: My Teacher is an Educational Rockstar or My Principal is a Superhero!
Today is pajama or comfy clothes day! Parents, don't be jealous.😂
TS Senor Burrito Night Dr. Seuss Week: Monday – "Cat in the Hat" Wear your favorite hat or dress like your favorite Dr. Seuss character

Save the Date! Pre K - 6th graders and their families are invited to our first annual Elementary Wellness Night on April 16th from 6-8pm. See details below: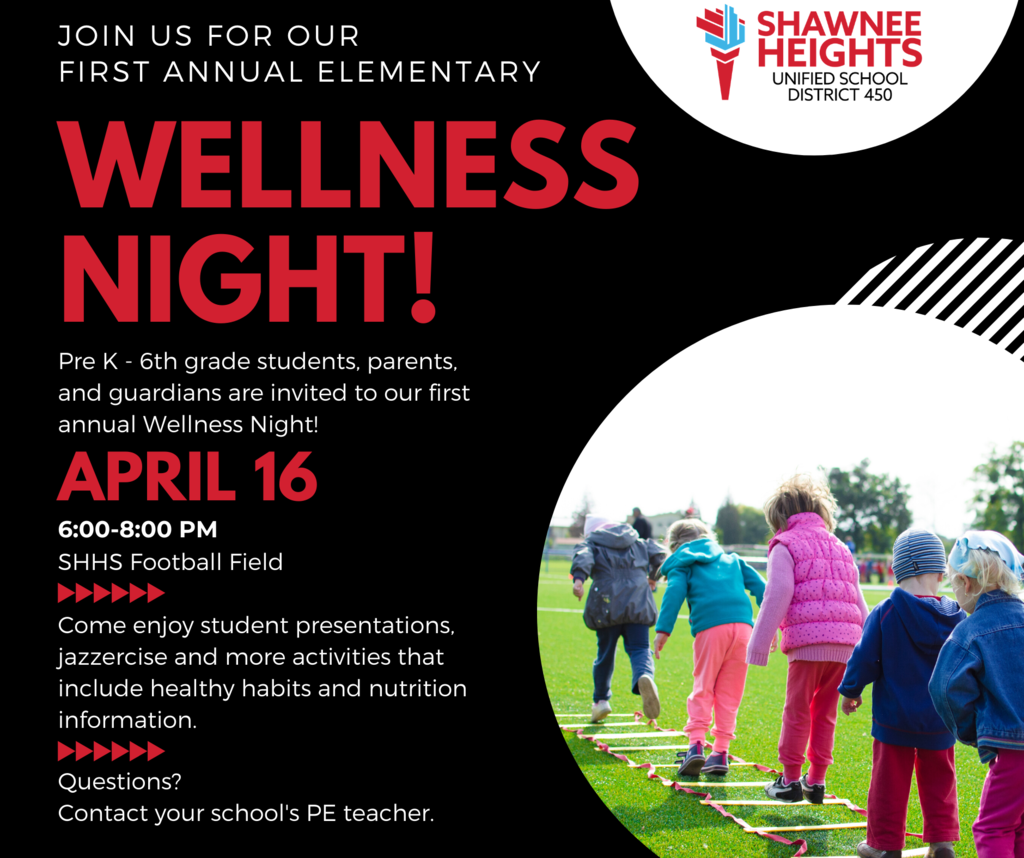 There will be a 1-hour delay for Parent-Teacher Conferences today, Thursday, February 13, 2020. Scheduled meeting times will not change unless you are scheduled between 8:00-9:00 am. If you are schedule between 8:00-9:00 am, please call your school to reschedule your meeting.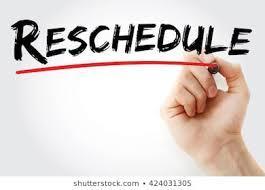 We have made a schedule change to make up for 2 of the 3 snow days. Monday, April 13, 2020, is now a student attendance day and Friday, May 22, 2020, is now the last day of school. All school calendars now reflect this change.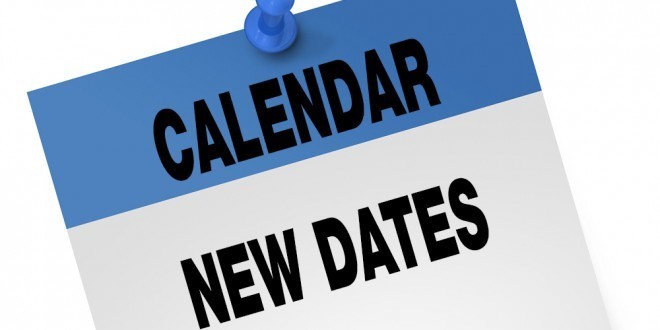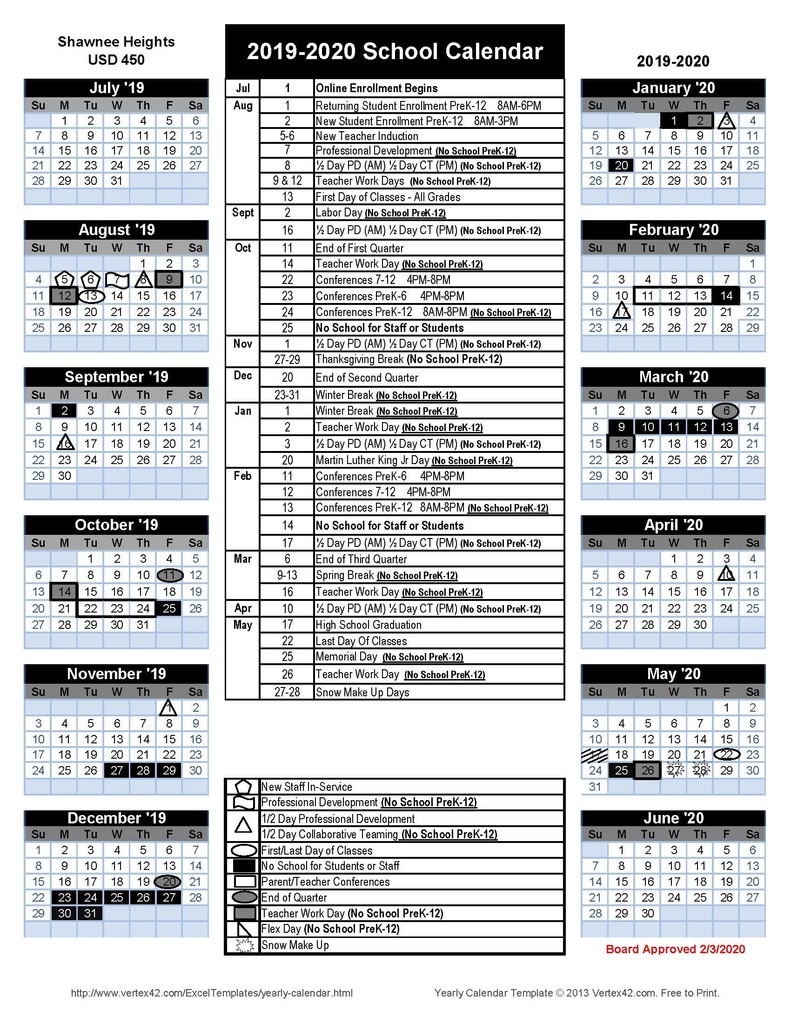 "Tailgate Thursday"....hats, sunglasses, and Hawaiian attire. Hagermania is tonight at 6:00 at SHHS.
Winning Wednesday and Happy Kansas Day! Wear any Kansas or Kansas City gear including Sporting KC, Royals, and Chiefs.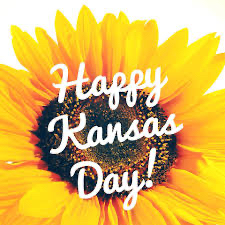 Tuesday means jerseys and touchdown dances! Jerseys can be from any sport or team. It's also "All-American Mustang Bank" this morning and PTO's Sky Zone tonight.
Mahomes Monday!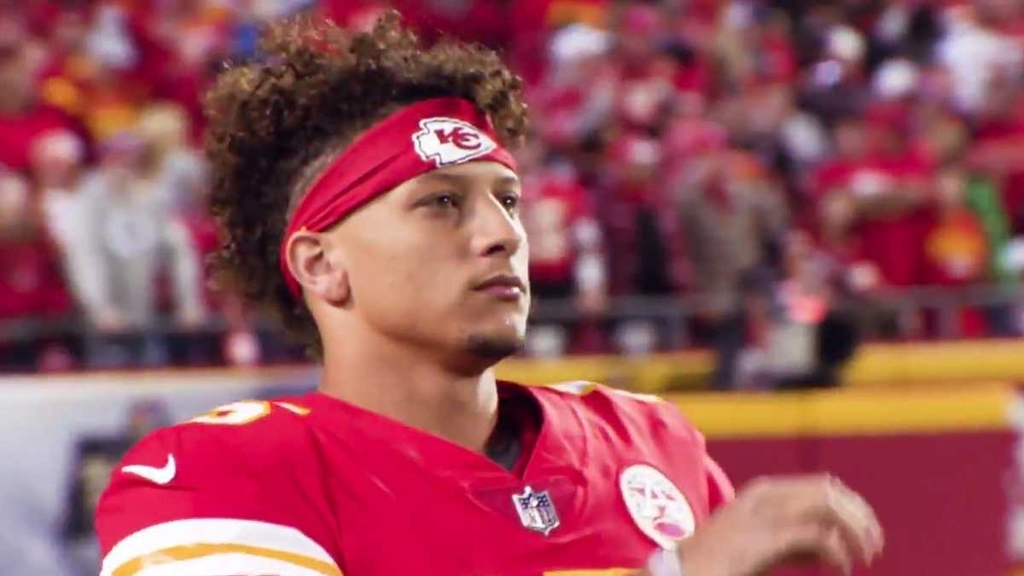 Shawnee Heights USD 450 classes are cancelled due to winter weather conditions tomorrow, Friday, January 17, 2020. Stay safe, stay warm and have a wonderful 4 day weekend.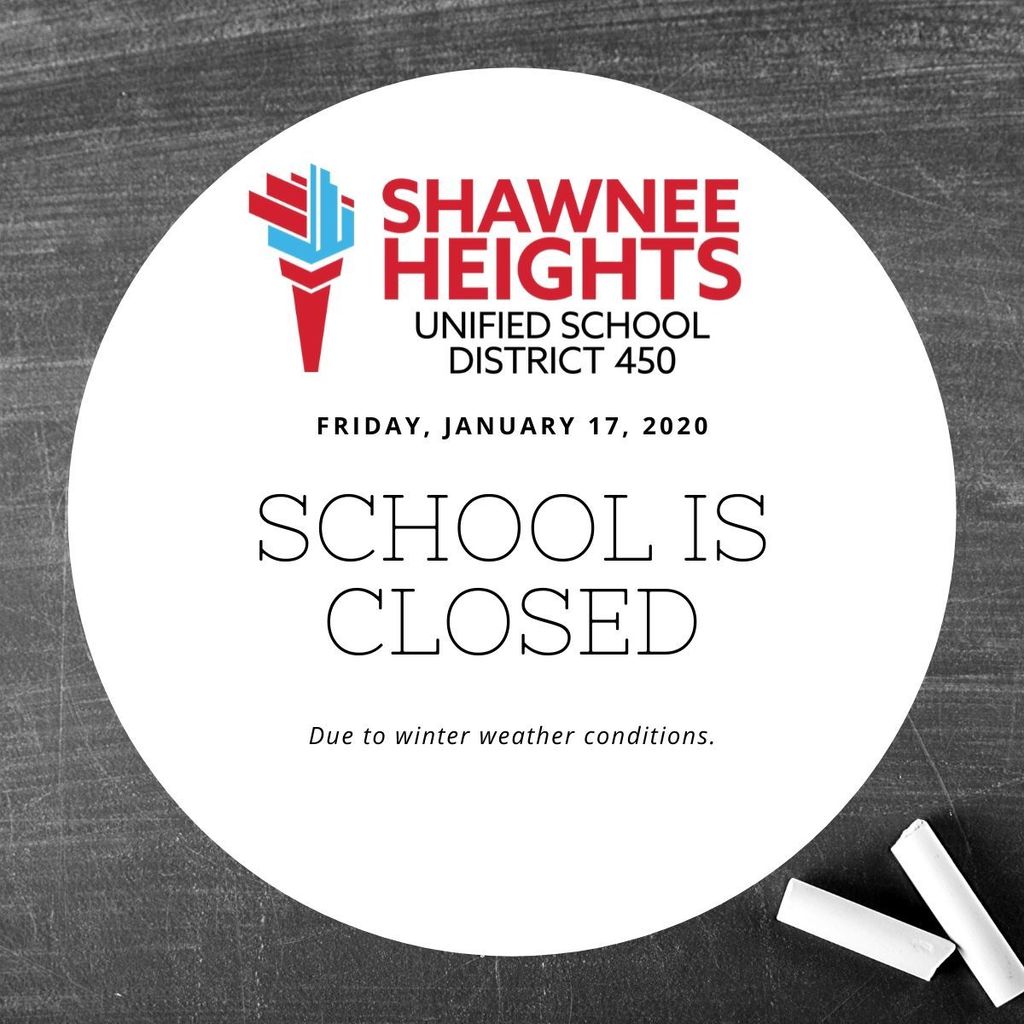 Shawnee Heights USD 450 classes are cancelled tomorrow, Monday, January 13, 2020 due to winter weather conditions and concerns about parking lots and sidewalks. Stay safe, stay warm and have a wonderful day.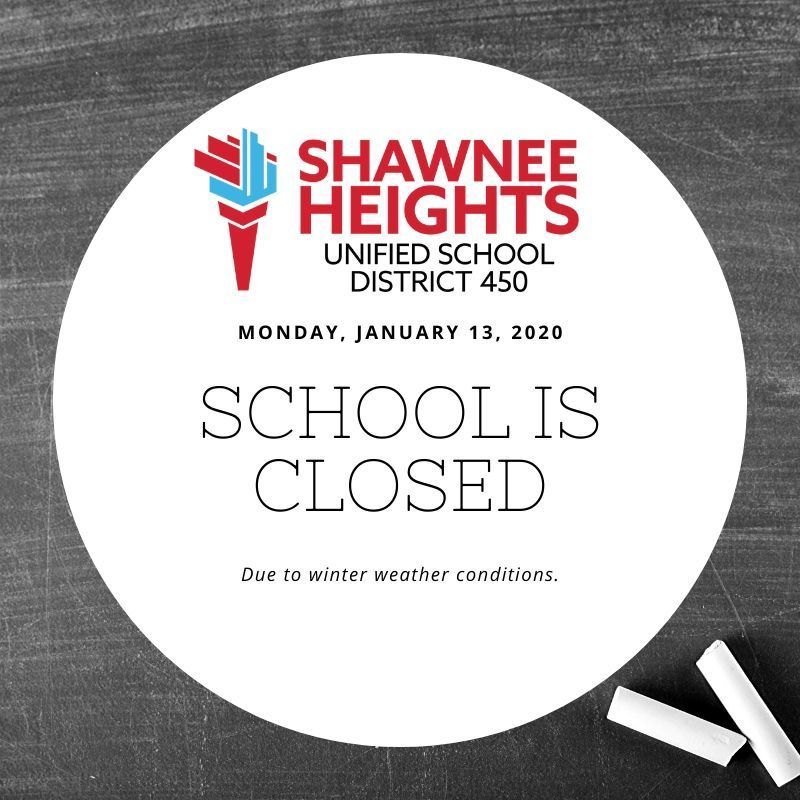 Red Friday and don't forget to bundle up your kiddos. Typical Kansas 20 degrees drop today.
Thank you to Tammy Manzanares and Tyler Frank from Sunflower Association of Realtors who acted as Secret Elves today. They delivered classroom supplies to our first year teacher, Ms. Stevenson! She received drums for her music classroom!